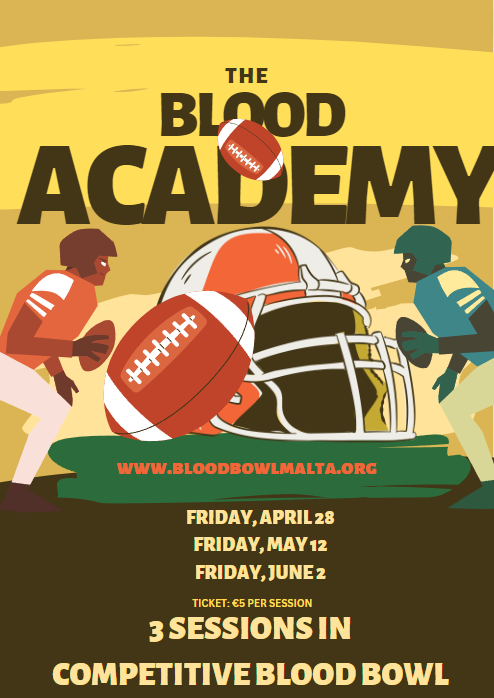 The Blood Academy – 3 sessions in competitive Blood Bowl
The first session will be an introduction to more competitive Blood Bowl play where we will talk about how to prepare yourself for a game, calculating different options and how to formulate a general plan for your game in both your defensive and offensive halves.
The second session will be focusing on the defensive part of the game. How to plan your defensive drive, how to cater depending on what opponent you are facing, structured and unstructured defences and more.
The third and final session in this series will be focusing on the more difficult part of the game which is the offensive drive. How to set yourself up to score, how to break down certain defenses we talked about in the previous sessions and more. In all the sessions we will be using visual aids in terms of videos, replays of fumbbl games to be able to show the theory applied in practice.
The sessions carry a EUR5 fee for use of premises. Sessions will start at 19.30.